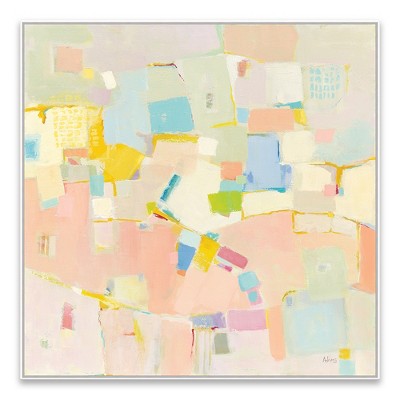 Life lately! Where to start, where to start…. I feel like so much has happened in the past few months that it's hard to summarize it all. In short, life throws a lot of curveballs at you — so you mind as well not plan at all. Lol. The biggest dilemma that I am currently facing is my living situation for next year. Last month, I was considering (for like 2 seconds) of putting a down payment towards an uptown condo. I know, crazy right? It was a future investment property kind-of-thing. Anyways, that plan is no longer realistic because I might be moving out of the city into the suburbs for good. Which I was actually kind of okay with it at first, but now it's like a big question mark looming over my head.
The company I am currently with is moving to a new corporate building. It's literally ginormous and like a maze. We will be transferring everyone by the beginning of 2020. My current options are to either stay and have a long commute, move, or look for another job. But I am leaning towards the first two alternatives. I have a pretty good gig and I know a lot of modern millennial gals would love my position. ( I work in the special event industry – think parties, festivals, weddings.)
Anyways, living in the city is a huge privilege and a lifestyle that I definitely took for granted. But I am fortunate to have at least experienced it in my early 20s. The city surrounds me with skyscrapers, opportunities, and love which keeps my heart wanting to stay there… I haven't completely decided what my next move is but I will know by the end of next month!
Also happening next month is my fall trip! I will be flying out to Japan in mid-October! I bought these cheap tickets in July and it was a spur-of-the-moment purchase. I love traveling internationally so I am looking forward to this adventure! Hopefully, when I get back I will have some cool pics to share!
In this post, I also included a picture of the art painting that I just recently purchased for my office. I love the piece because it's like an explosion of happy colors on canvas that instantly brightens up the room! In addition, a white mini couch was also added to my workspace. I might be 25 years old but I still very much dislike the taste of coffee, so a power nap at noon on my sofa will do. #IWillSurviveAdulthood – one nap at a time. lol.  I'll be sure to do an updated office tour before my company moves out!
Lastly, I just wanted to mention that I just traded in my iPhone 7 for the iPhone 11! I think I've been living in the dark ages so I'm sooo ready for this upgrade. I always wanted to do a "what's on my iPhone video," and maybe I will this time around! Anyways, that's all for this very long life update. 🙂 ~b